SHOCK + AWE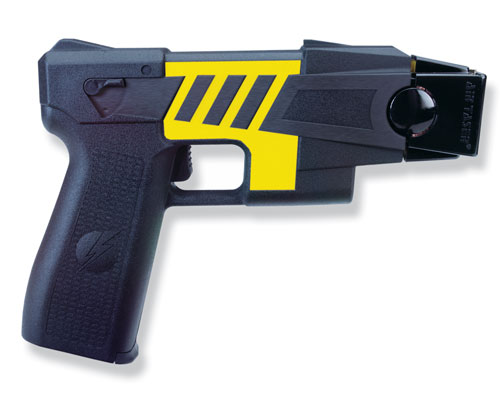 With the Strength of the Coroner's office ruling Jeffery Turner's Janurary death a Homicide, the Toledo Chapter of the N.A.A.C.P. has asked for a moratorium on Taser use in Schools, Jails, and by Toledo Police in the community.
The Blade Reports:
A Blade analysis of reports from Aug. 20, 2003, to Feb. 5, 2005, showed Toledo police used their Tasers in 199 incidents involving African-Americans. That's 66.8 percent of the 298 times they used Tasers on people during that
time.
________________________________________
Not many people know this, but Cincinnati recently experienced a Taser related death soon after we did. She died days after her tasing due to health related complications. She was a mentally ill woman whose obesity didn't allow for the tasers to take much effect. They tased her 9+ times before they subdued her.
She was not a violent criminal. In fact the Blade states that most cases of Taser use involve people fleeing from Drug arrests and the Mentally Ill.
________________________________________
i have mixed feelings about this. Of course we would be tased the most if we are involved in the Crime where tasers are used the most. Where the criminals are more than likely to resist arrest.
however, there should be some type of limit regarding tasers that is State regulated.